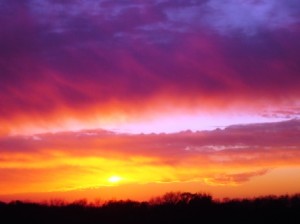 This project brought HRF back to an incredible property near Thurman.  Main goals of this phase of improvements were to reduce an undesirable low and mid-canopy layer of ironwood and the continuation of the battle against Honeysuckle.
It was a beautiful time to work in these woods with the Autumnal colors bursting from every vantage.  With new light reaching the forest floor natural oak and hickory regeneration will explode.
With projected prescribed fire activity on this property it will continue its strides towards becoming one of the premiere properties found within the southern Loess Hills of southwest Iowa.